You are currently on the:
CMHA National
Visit our provincial websites
During a typical stay, clients are provided with a comfy bed, nutritious meals and a safe environment; in addition, they also have access to support workers that work closely with them to create connections to both community resources and the community as a whole. At Emerald Centre, our case management team and other multidisciplinary teams, work with the individual to create a plan to support and meet their needs around the clock. Our compassionate staff, work closely with other service providers to support clients in all aspects of life. Case managers work to ensure that each individual has access to the supports they need.
Many of those served in our shelters utilized the services of case management on more than one occasion throughout the year, often making progress towards stability and independence with each stay. CMHA understands and recognizes that individuals within the homeless community face barriers and challenges to reintegrating, so we meet clients where they are at and offer supports in a nonjudgmental way that has been integral to supporting clients in moving forward on their own terms and their own timeline. This has led to many successes for our clients in the areas of housing, treatment, employment, physical and mental well-being and many, many other areas of their lives.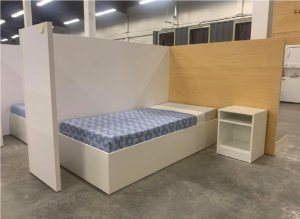 Find our program outcomes below:
2021: June, July, August, September, October, November, December
2022: January, February, March, April, May, June, July, August, September, October, November, December
2023: January, February, March, April, May, June, July, August