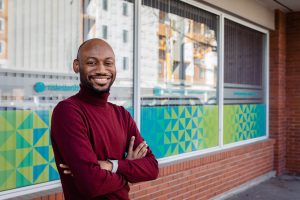 Alfred Achoba is the Executive Director. Born in Nigeria, and a graduate of Thompson Rivers University. Alfred is a strong advocate for mental health with a background in Psychology and community engagement. Alfred has served at CMHA Kamloops in various positions. He previously held the position of Manager of Homelessness Services and Shelter Operations and Acting Operations Leader. Alfred has represented the organization on public panels and community events. In his previous role, he was responsible for the management, supervision, professional development and evaluation of CMHA Kamloops Emergency Shelters, with a successful record of program expansion, design and implementation within the shelter system. In his spare time, Alfred teaches at Thompson Rivers University on the subject of Emotional Intelligence and Organizational Behavior.
As the Current Executive Director and under my leadership, CMHA Kamloops has enjoyed significant growth and I oversee an annual budget that has grown from $2,000,000 to $5,000,000. I have overseen the expansion and opening of several projects including Rosethorn House, Memorial Arena & Kamloops Curling Club Shelters, Merit Place Shelter, Moira House and Envision Day Space all within the City of Kamloops. As the leader of over 150+ employees, I understand the importance of a diverse staff group and I recognize that as the face of this agency and visible minority, my voice and actions are powerful; I intend to use them and our programs to uplift our community, break down stigmas and promote wellness. Every day, I am reminded that "I work for my community" and outside of my life in the social sector, I am a travel enthusiast, father of three and a soccer fan.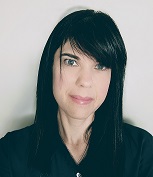 Christa Haywood-Farmer is the Manager of Community & Vocational Integration with Canadian Mental Health Association, Kamloops Branch. Over the years, she has had opportunities to develop programming, to teach and train staff, volunteers, and communities, and to build relationships and trust with those accessing service. Her focus throughout her 20 years within the social service field has been mental health, which includes promoting awareness in the hopes of decreasing stigma.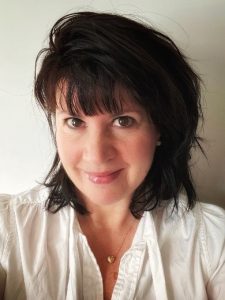 Liane Gottgetreu is the Manager of Finance and Administration. She moved to Kamloops from Vancouver in May 2020 after deciding she wanted to live where there was a sense of community and a variety of beautiful natural surroundings to explore. For several years Liane has worked in the non-profit sector as she enjoys being in an environment that genuinely cares for others and offers the opportunity to connect with people and listen to their stories. She is thrilled to be working at CMHA-Kamloops and to be part of such an incredible team in a growing organization that has offered so much to the community, especially to the vulnerable and at-risk population.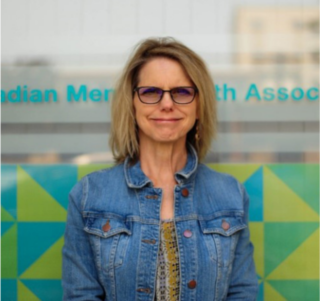 Cheryl Mathieson is the Manager of Homelessness Services and Shelter Operations. Mental health has always been important to her because it is the foundation which allows everyone to be the best person they can be. It assists us to function within in our community and be productive individuals. She has always stood up for those who were unable to advocate for themselves. Being able to help those less fortunate because of mental unwellness is something that truly touches her heart and soul. This passion is instrumental in feeling fulfilled and maintaining her own mental health.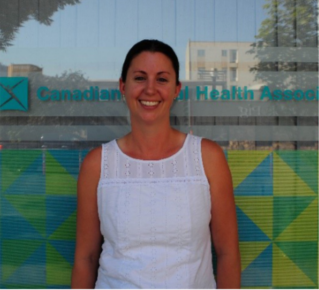 Jennifer Smith is the Manager of the Temporary Shelters. She has worked in a variety of roles within CMHA over the last 7 years. Jennifer is passionate about her work, believing all individuals have value and worth, and that working together we can build strong healthy communities.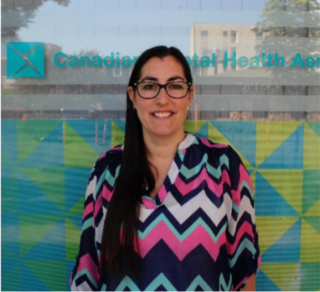 Michelle  Gauthier is the Manager of Supportive Housing at Rosethorn House. Michelle has been working with Kamloops' most vulnerable since 2016. Michelle has had the opportunity to pursue careers with multiple social agencies over the years which have solidified meaningful partnerships and strengthened her knowledge of community resources.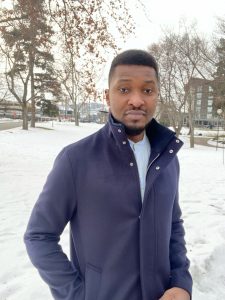 Saleh Mohammed is the Shelter Access Manager at Stuart Wood. Saleh has a Degree in Business, Minor in Human Resources Management and Certifications in Mental Health. He has always had the passion to help individuals in need of support which is usually as a result of financial instability, family crises or addictions.
He worked in finance and while in service he would advocate to help provide financial loans to the less privileged individuals that are going through a form of crises. He would create a financial plan that would assist them in getting out of their unfortunate circumstance and approve financial loans for such individuals.
Saleh has years of experience working with different social agencies that focus on mental health and the criminal justice system. While at CMHA he has worked in multiple programs through the years and he continues to support individuals by helping them access a suitable shelter that supports their needs.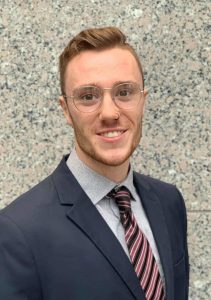 Adam Burrows is the Manager of Rental Housing. Adam has always been passionate about mental health. He started supporting people in his social circle with their mental and has had his own mental health struggles. Adam had worked with students in the Mental Health space at UBC-O for 3 years before starting his journey with CMHA.
Picture coming soon…
After obtaining a Diploma of Community Service Work and Certificate of Addictions Work with honors, Darsey Lindberg joined Canadian Mental Health Association Kamloops in 2017. Working in an array of positions, with a passion for mental health advocacy and creating opportunities to flourish. Her passion has led her to many accomplishments including co-coordinating and ensuring success for our Ride Don't Hide 2022 – a fundraiser which promotes mental health awareness. Her goal is to continue to delineate stigmas associated with mental health and bring mental health to the open.
In her previous role within the agency, she provided case management support to clients, assisting with goal setting, establishing community connections and advocacy. Currently, she provides leadership and support within our organization, to campaign and defend mental health as a fundamental human right. She oversees communication, activities, varieties of social reach (including social media and photo voice campaigns) and stakeholder engagement within our communities.
She brings a positive attitude and tireless energy; striving to work hard and see those around me succeed. In her free time, she enjoys travelling, playing rugby, various artistic outlets and quality time with her cat.
Catharine Hope is our Manager of Nutrition and Food Services. Catharine, responsible for all of CMHA kitchen facilities.  She has 30+ years in the food service industry, focusing on better nutrition in the vulnerable sector including work with aboriginal youth and seniors.
Catharine is a Red Seal Chef who strives to better herself by focusing on the nutritional health of our clients.  She is continuing her education in Food Sciences and Nutrition Support with Langara College and is an active member of both Canadian Society of Nutrition Management and the Pacific Society of Nutrition Management.
Ramatoulaye Comma joined CMHA as the Executive Assistant in 2022. Outside of her general administrative roles, Rama's goal for the agency includes researching, fostering education on Mental Health, building platforms for CMHA Kamloops and working with the community to build sustainable housing capacities.
Rama is a Swiss-Senegalese Gambian that spent most of her formative years in Mauritius island which fostered a love for the ocean & scuba diving. She enjoys working out, music, art and painting. Rama has a passion for photography including creating photo voice campaigns and initiatives.
She moved to Kamloops in 2017 and recently graduated from Thompson Rivers University (TRU) with a Bachelors in Psychology and Politics. Rama hopes to complete her Masters in Public Health before moving into the medical field.
Ramatoulaye is very passionate about Mental Health, specifically in seniors and its socio-economic impact in our society. She believes Mental Health is an essential part of life and society; a part of health care.
She has volunteered from an early age, including at a local disability centre in Mauritius. She has had opportunities teaching at a local primary school in Senegal and was a volunteer teacher's assistant for the psychology department at Thompson Rivers University.
In 2021, Ramatoulaye' CMHA journey started when she volunteered in our administrative office. She helped create systems for filing, human resource capacity building, general administrative support and fostering our mandate towards Mental Health for all.