You are currently on the:
CMHA National
Visit our provincial websites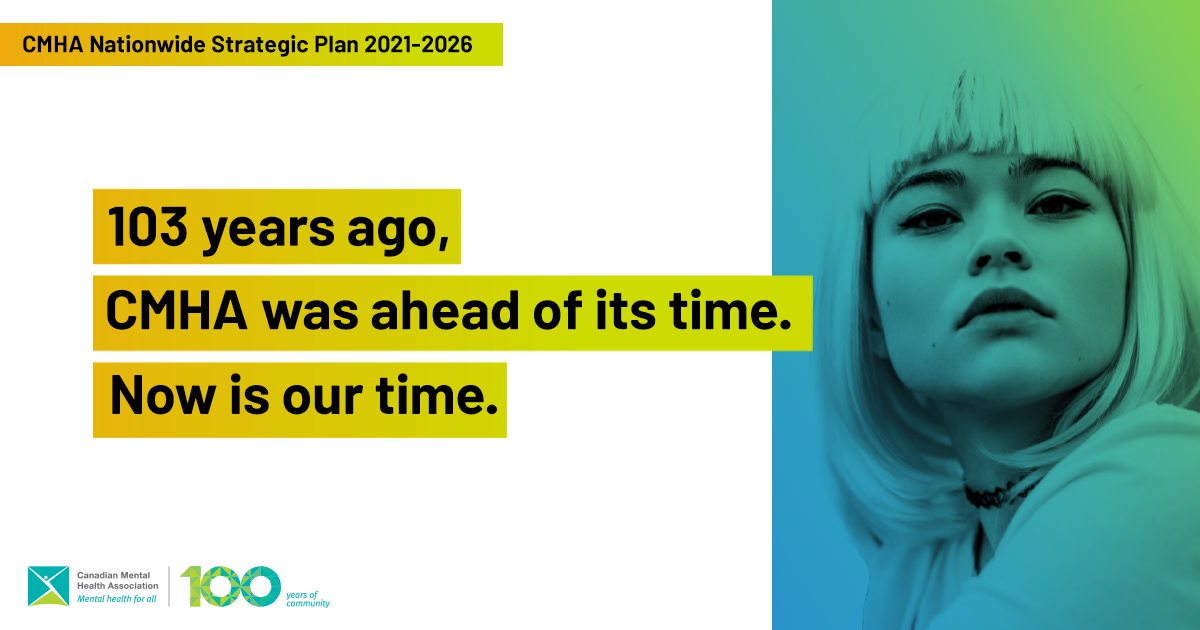 About CMHA
About CMHA
The Canadian Mental Health Association is the most extensive and established community mental health organization in Canada.

Founded in 1918, CMHA is 103 years old and is one of the longest-serving not-for-profit organizations in the country.
CMHA is the only national organization whose work spans the full scope of issues related to mental health, mental illness, problematic substance use and addictions. CMHA is "non disease or diagnosis-specific."
CMHA has 330 locations across all provinces and one territory.
The nationwide CMHA federation includes 1 national office, 11 provincial/territorial divisions, 74 local branches/regions, over 5000 staff and 11,000 volunteers and members.
At the community level, people rely on CMHA's extensive grassroots presence, offering a variety of community-based mental health programs, services, resources and supports:

These include mental health promotion, patient navigation, suicide prevention, youth and campus mental health, peer support, addiction services, eating disorders, social and emotional learning (SEL), employment and housing supports and many others.

At the national level, CMHA works on behalf of its branches, regions and divisions to: advocate for mental health system change; educate people about mental illness, and about mental health and how to take care of it; and shift societal beliefs and behaviours to create a climate of understanding and acceptance.
You can view our 2021 to 2026 Nation Wide Strategic Plan Here!